ESBC Seminar Episode 2: Expanding an Entrepreneurial Business in the Rapidly Changing World
October 17, 2023, 18:30-20:30
23rd Floor Gloucester Tower, 15 Queen's Road Central
Venue Sponsor: Herbert Smith Freehills

Member Price: HKD 180
Non-Member Price: HKD 250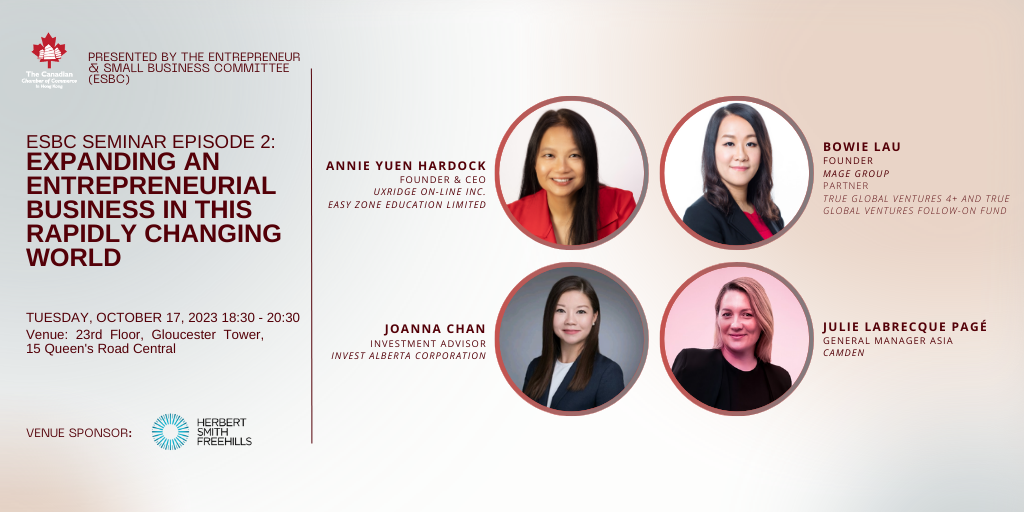 Join us for the Discussion Panel "Expanding an Entrepreneurial Business in This Rapidly Changing World" presented by the Entrepreneur & Small Business Committee. Three speakers from different entrepreneurial backgrounds will share their expertise on expanding business strategies and success stories. Gain insights into preparing for a rapidly changing world and bringing entrepreneurs and innovative businesses into Canada, Hong Kong, and Greater China.
Discover the strategies used by successful businesses and explore opportunities for growth and expansion in Hong Kong and Greater China. This Panel will equip you with the knowledge and strategies needed to navigate the ever-changing global landscape. Don't miss this chance to learn from experienced speakers and prepare your business for success in the next decade.
ABOUT THE PANEL
Moderator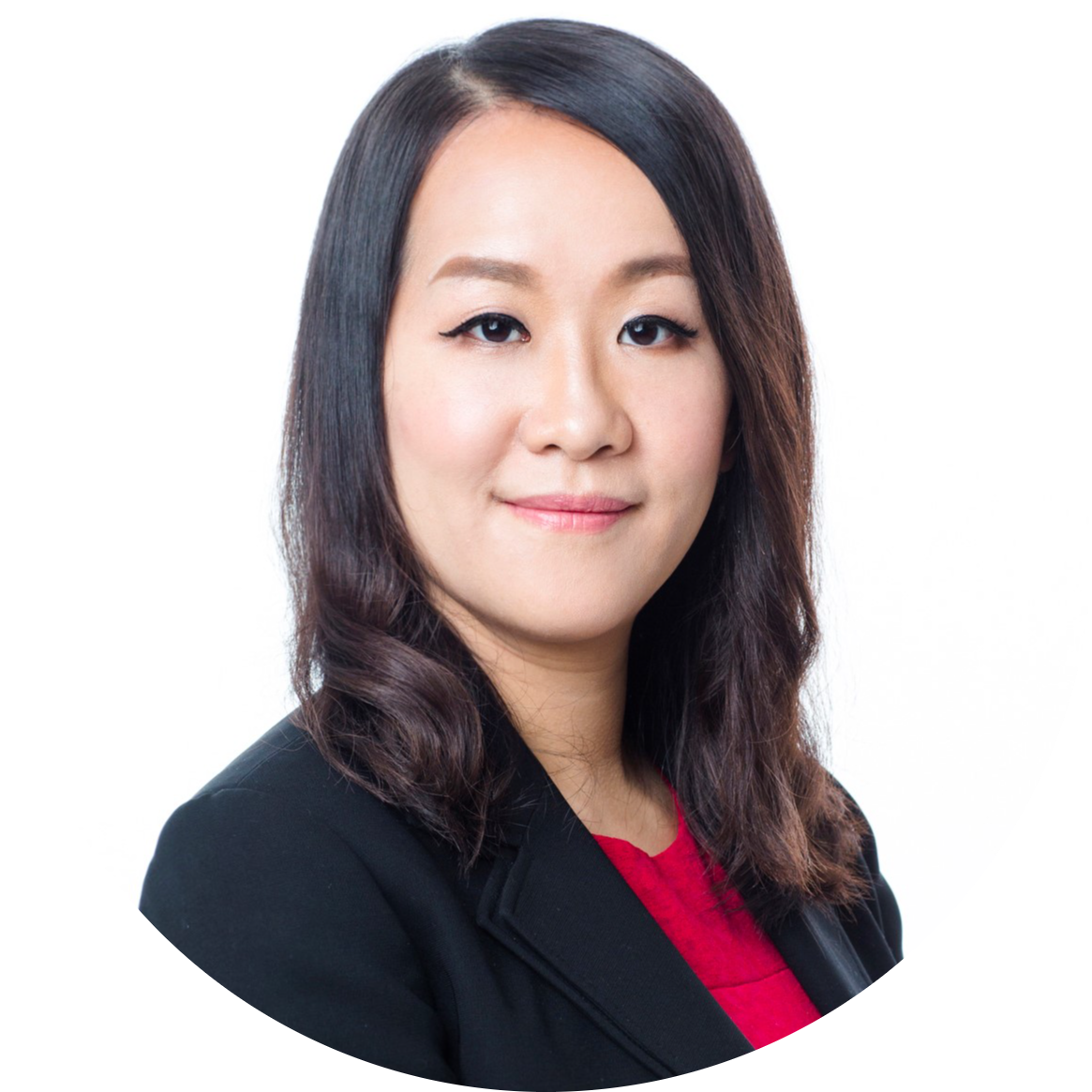 Bowie Lau
Founder
MaGE Group
Partner
True Global Ventures 4+ and True Global Ventures Follow-On Fund
Founder – MaGE Group – venture investor and venture builder. She is a partner of True Global Ventures 4 Plus - A first-of-its-kind Global Decentralized Venture Capital Fund focused on investing in promising & late-stage Tech companies. She is passionate about giving back to society and runs MaGESpire Community – a knowledge enhancement forum where she conducts many educational events/talks focusing on emerging technologies, family offices, and investment-related topics. She is also an Executive Committee Member at GIFT (Global Impact FinTech Forum), leading the North Asia chapter. Game On! Summit Event Organizer – a Gaming, Art, Music, and entertainment conference focusing on Web3, Metaverse, NFTs, Esports, and investment.
Speakers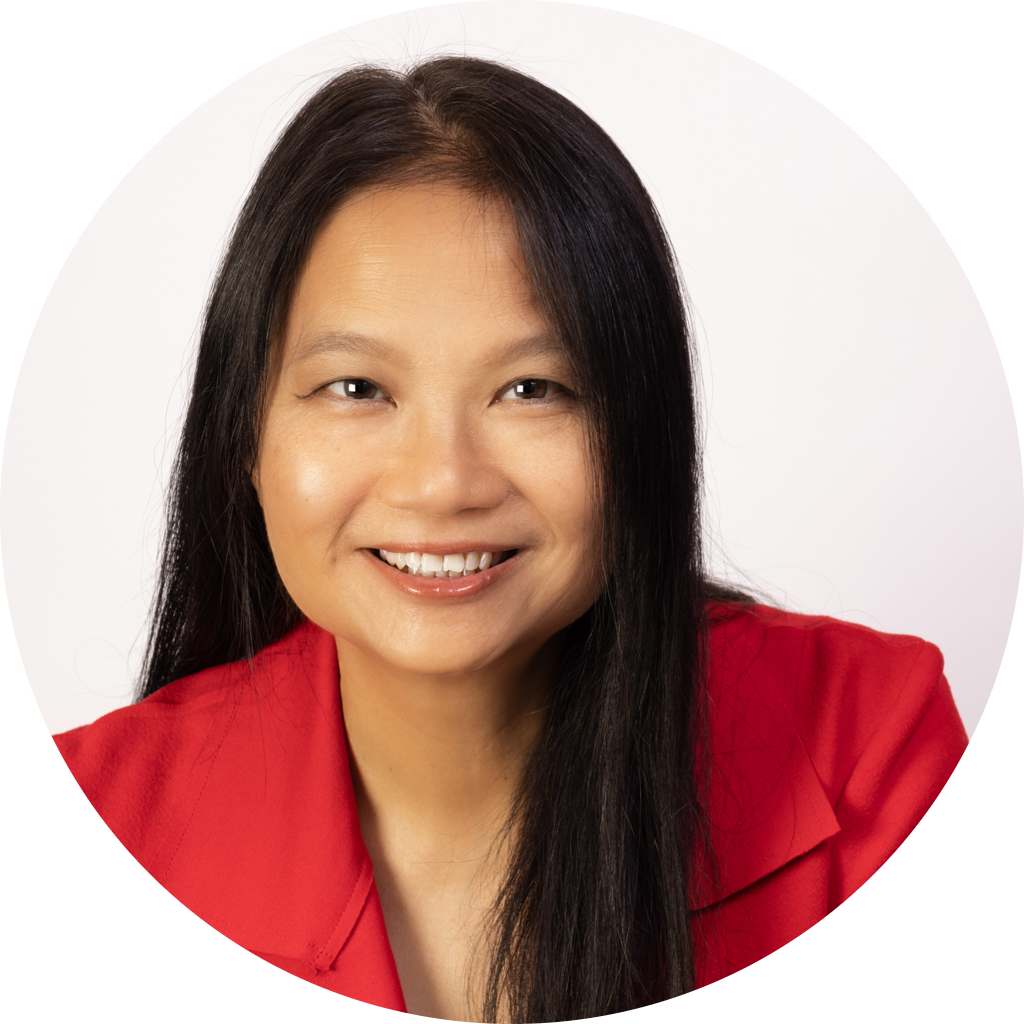 Annie Yuen Hardock
Founder & CEO
Uxridge On-Line Inc.
Easy Zone Education Limited
From watching her parents struggled financially to raise their family with 9 children, Annie knew that education and personal development was the key to financial freedom. A lesson that she continues to pass on to others as an educator and entrepreneur.
After successfully starting a system consulting company, and a home-based online business in the 90s, Annie spearheaded a successful networking group in Canada for 25 years.
In 2020, Annie made a strategic and adaptive move that addressed the changing educational landscape while considering the needs of students and cost-effectiveness.
Annie's mission is to deliver high quality, affordable and accessible education to children around the world.
Joanna Chan
Investment Advisor
Invest Alberta Corporation
Joanna Chan is an Investment Advisor with Invest Alberta Corporation (IAC), a crown corporation dedicated to investment attraction to the province. IAC works directly with investors globally to start up or scale up in Alberta. Prior to her current role, she worked for the University of Alberta for more than seven years.
Joanna is a member of the Canadian Chamber of Commerce in Hong Kong's Executive Committee, Co-Chair of the Policy and Government Relations Committee and a director on the Women's Network. She graduated from the University of Alberta with a political science degree. In her spare time, Joanna enjoys trail running and CrossFit.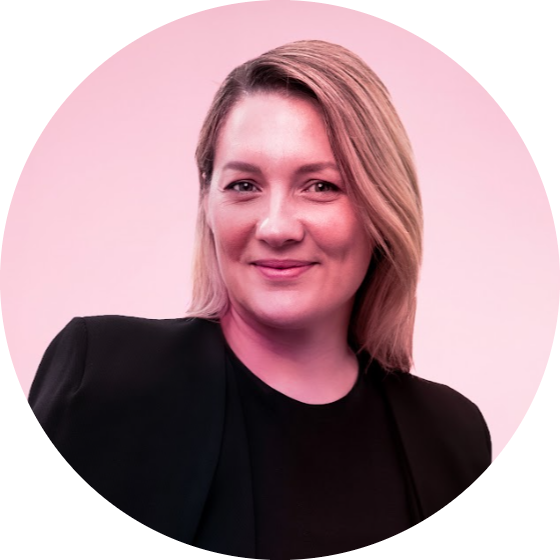 Julie Labrecque Pagé
General Manager Asia
Camden
Julie is the General Manager Asia of Camden based in Hong Kong. She supports global brands with their branding and marketing strategy in Asia or from Asia to other regions in the world. Julie firmly believes that a strong understanding of audiences and value proposition is the true source of value creation, both within her own company and with the businesses that benefit from its services.
Camden is an independent international advertising network with offices in Hong Kong, Canada and France. Its Hong Kong office serves the Asia Pacific market by delivering creative marketing solutions, with a focus on digital content strategy, creative development, employer branding and production. The company is supported by network expertise in branding, advertisement creation, media, in-house video production and graphic design.
For any enquiries please email events@cancham.org.
*Payment Note: During payment please leave a remark with your "Full Name - ESBC" and email finance@cancham.org and CC events@cancham.org the receipt.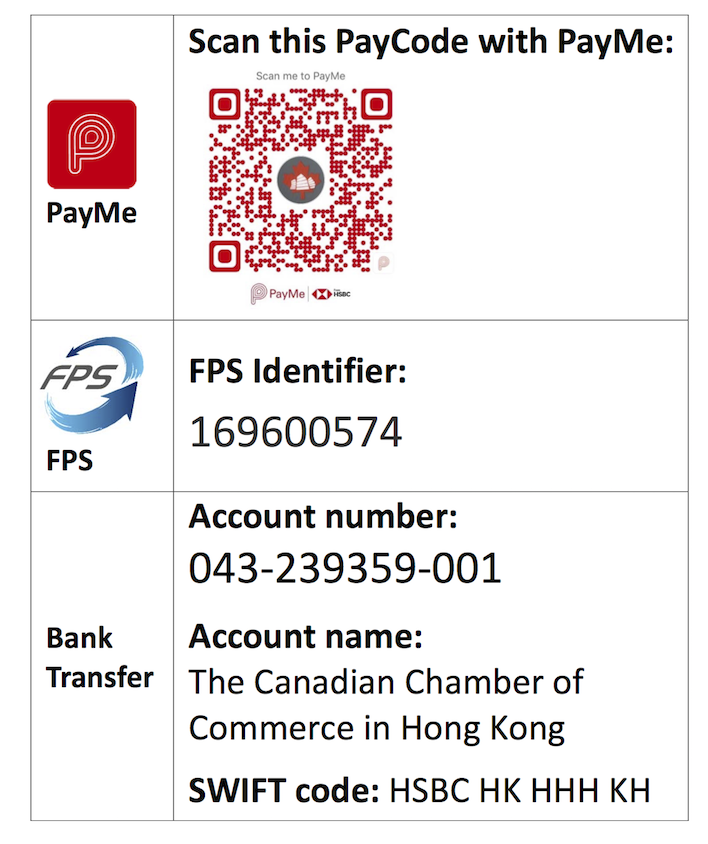 Event Organizer
Venue Sponsor

Cancellation Policy: Payment is non-refundable unless the Canadian Chamber of Commerce in Hong Kong cancels the event. If you are unable to attend, cancellations must be received in writing 72 hours prior to the event. No shows will be charged.
Photography/Filming: By taking part in this event, you grant the Canadian Chamber of Commerce in Hong Kong full rights to use any images resulting from the photography/video filming.
View More Events
October 11, 2023, 18:30-20:30
October 18, 2023, 18:30-19:30