DE&I Networking Social: Overcoming Physical Challenges
July 14, 2022, 18:30-20:30
Café 8, Roof, Hong Kong Maritime Museum, Pier 8, Central


Member Price: HKD 180
Non-Member Price: HKD 280
A reminder email will be sent to all successful registrants at 6:00PM on Wednesday, July 13, 2022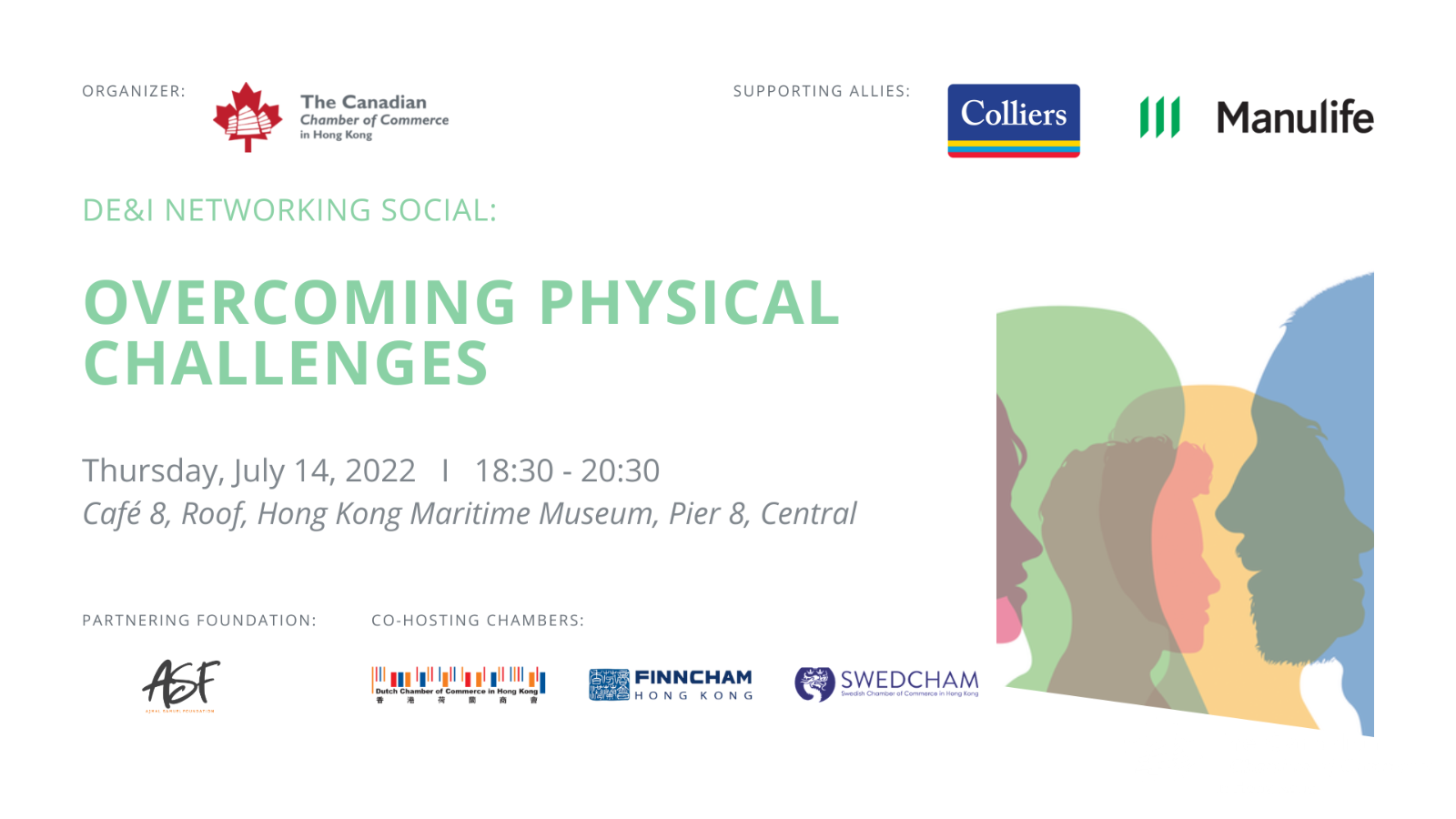 ABOUT THE SERIES
The Canadian, Finnish, Dutch & Swedish Chambers of Commerce are proud to present our concept series on Diversity Equity & Inclusion. We aim to create a space for key speakers, companies and organizations to explore this important & relevant topic, followed by an online networking session for our attendees to discuss further.
ABOUT THE EVENT
In this episode of our DE&I Networking Social "Overcoming Physical Challenges", we are pleased to introduce Ajmal Samuel, Chairman of Octo3 Group Holdings. He will share his journey in rising above his physical disability and how he became a national level endurance athlete. After this session, guests are encouraged to network and get to know more about hand biking!
ABOUT THE SPEAKERS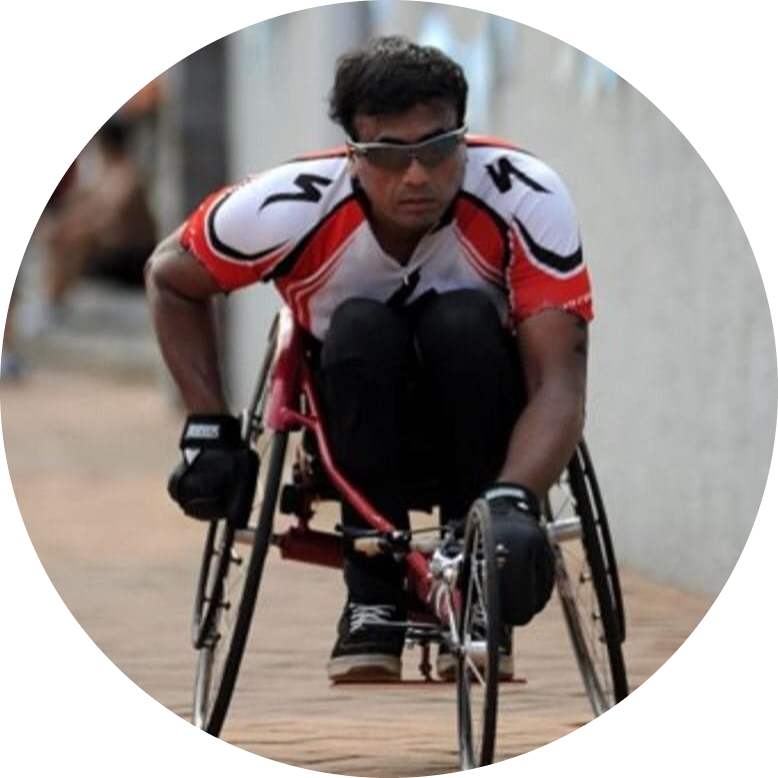 Ajmal Samuel
Founder & CEO
OCTO3 Group Holdings
While serving in the Pakistan Armed Forces, Ajmal Samuel (AJ) had a road accident which rendered him paraplegic at the age of 21. Confined to a wheelchair, he believed it was the end of his active and sporting lifestyle. AJ struggled to be optimistic about his future and it was only through the love and support from his family, friends and doctors did he gain the motivation to not give up. Slowly and painfully, AJ began his long road of recovery.With hard work and determination, he began to re-shape his career and health. AJ now takes pride that he is the Founder and CEO of his own financial technology business - OCTO3 Group Holdings Limited, a Hong Kong headquartered financial technology and infrastructure provider that specializes in Payments and Clearing House Systems. In terms of fitness and health, he is a national level endurance athlete, excelling in rowing, handcycling and triathlons. What makes Ajmal happiest is to be seen as a role model, giving confidence to others that even a wheelchair is not a hinderance in pursuing professional and personal dreams. The Ajmal Samuel Foundation was set up in this respect to fund-raise exactly for this purpose with its signature month-long fundraising event coming this Aug, 2022.
Event Organizer
Supporting Allies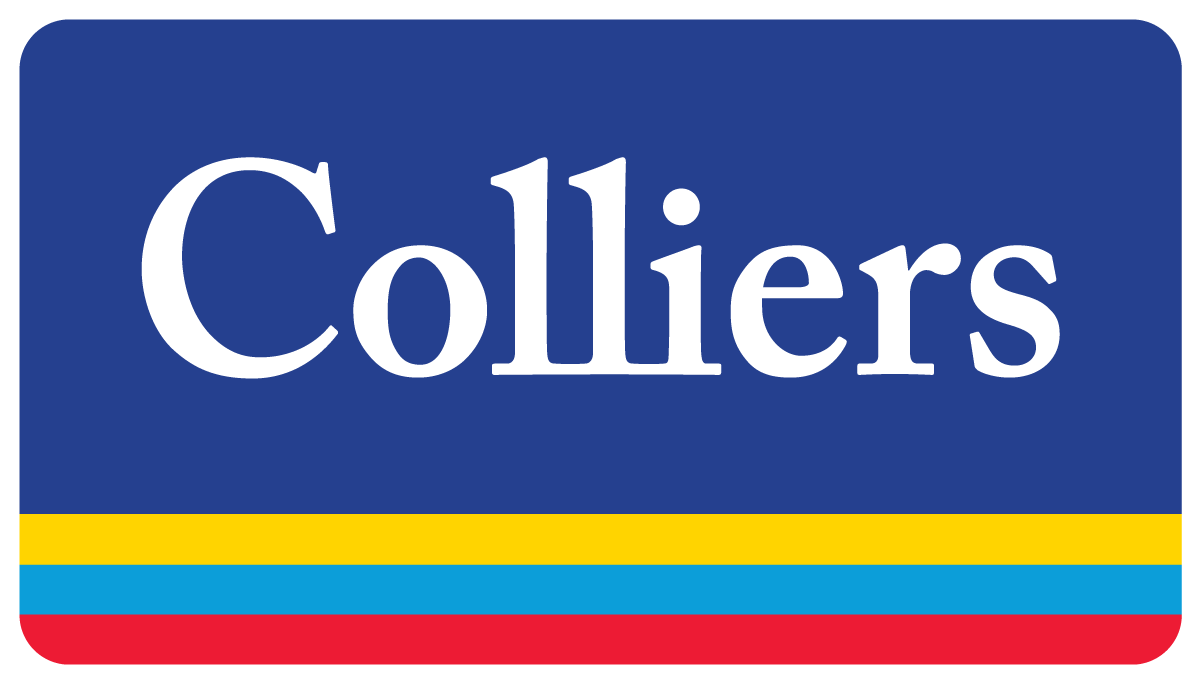 Partnering Foundation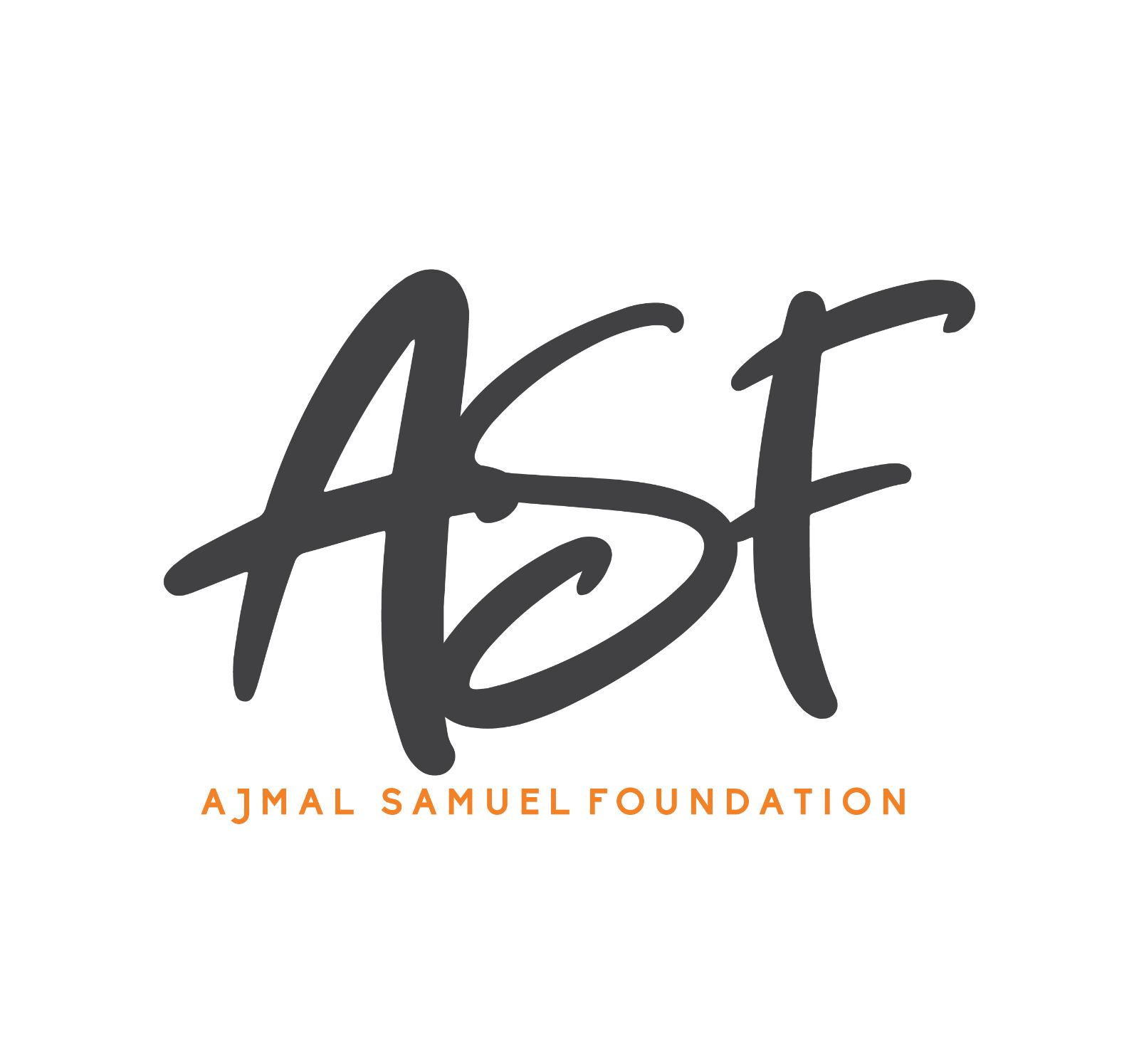 Co-Hosting Chambers


Health & Safety Policy: To ensure your comfort, Covid-19 health and safety measures will be in place. No walk-ins will be accepted. Attendees must provide proof of their 3 x vaccinations record and use the "LeaveHomeSafe" app at the event.
Cancellation Policy: Payment is non-refundable unless the Canadian Chamber of Commerce in Hong Kong cancels the event. If you are unable to attend, cancellations must be received in writing 72 hours prior to the event. No shows will be charged. Please note that places are limited and will be allocated on a first-come-first-served basis.
Photography/Filming: By taking part in this event, you grant the Canadian Chamber of Commerce in Hong Kong full rights to use any images resulting from the photography/video filming.
View More Events
July 1, 2022, 11:00-15:00
July 4, 2022, 18:30-19:30
July 12, 2022, 18:30-20:30