ReThink HK 2022: Sustainable Business Forum & Solutions Expo
October 5, 2022, 09:30-18:00
Hong Kong Convention and Exhibition Centre
1 Expo Drive, Wan Chai, Hong Kong


ReThink HK provides insight and inspiration for driving sustainable development across globally recognised risk and opportunity topics, from a Hong Kong context. The conference programme addresses the sustainability challenges faced by Hong Kong organisations as well as those operating, sourcing, trading or collaborating from our unique city. Two unique days of keynotes, case studies, interviews, simulations, panels, workshops, and interactive sessions addressing the rapidly changing landscape of environmental and societal sustainability whilst unpacking how business leaders and sustainability practitioners can accelerate and amplify change across their complex internal and external stakeholder structures.
CanChamHK partners with ReThink HK this year to co-curate the Rethinking Workforce Transformation program featuring our member Dee Cheung, Head of Business Development, Alea and Jo Ledarney, Head of People & Performance Colliers. Click the event graphic to learn more!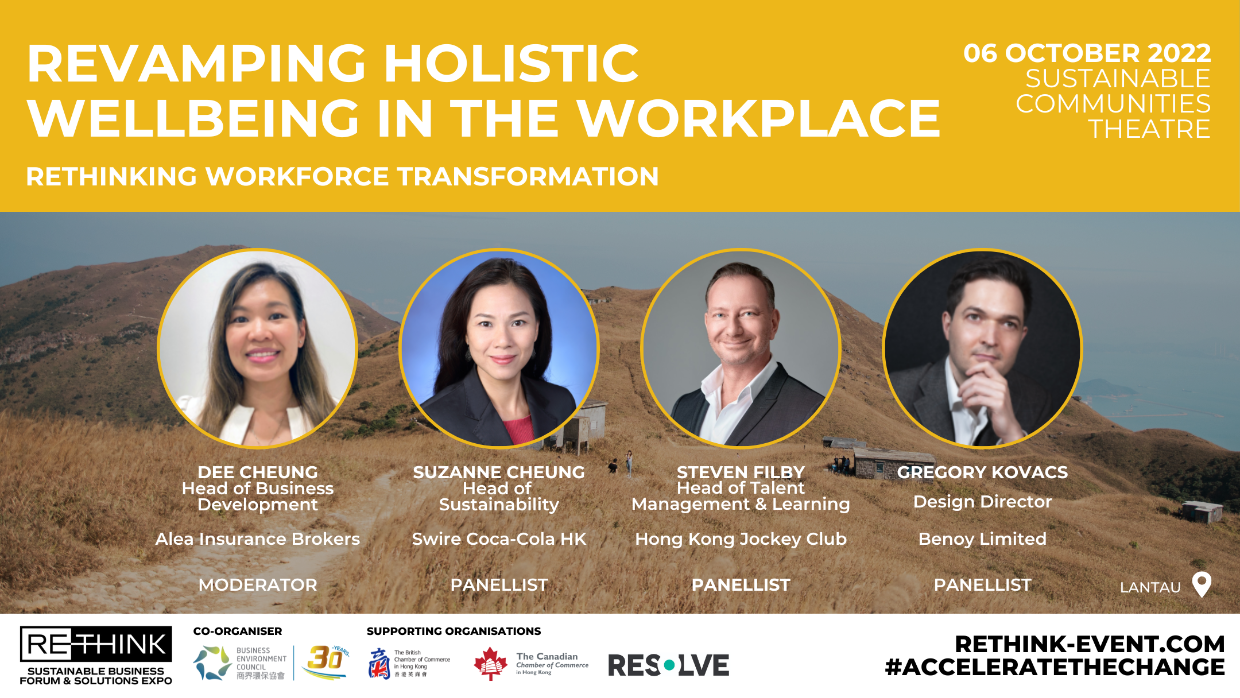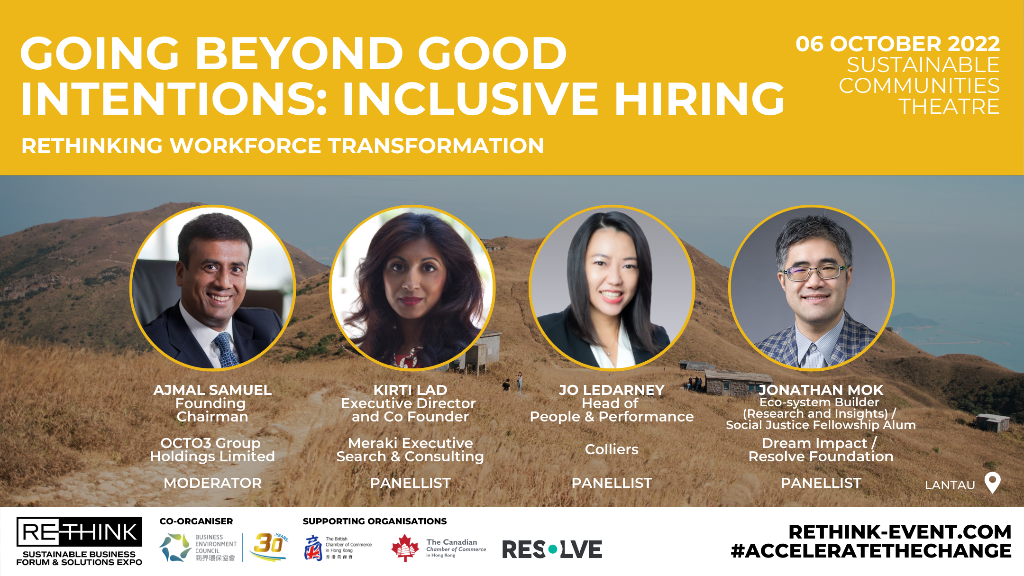 Register for your Pass and support CanChamHK's co-curated programme today at https://bit.ly/RT22-Book. For more details click here !
Co-Organizer

Supporting Organisation
View More Events
October 11, 2022, 18:30-21:00
October 12, 2022, -
October 27, 2022, 19:00-21:00