[Location Updated!] CanChamHK Clean Up 2022
November 12, 2022, 09:00-15:00
Tung Chung Bay Mangrove


Member Price: Free
Non-Member Price: Free
[Location Updated] THIS EVENT IS FULL
A reminder email will be sent to all successful registrants at 18:00 on Friday, 11 November 2022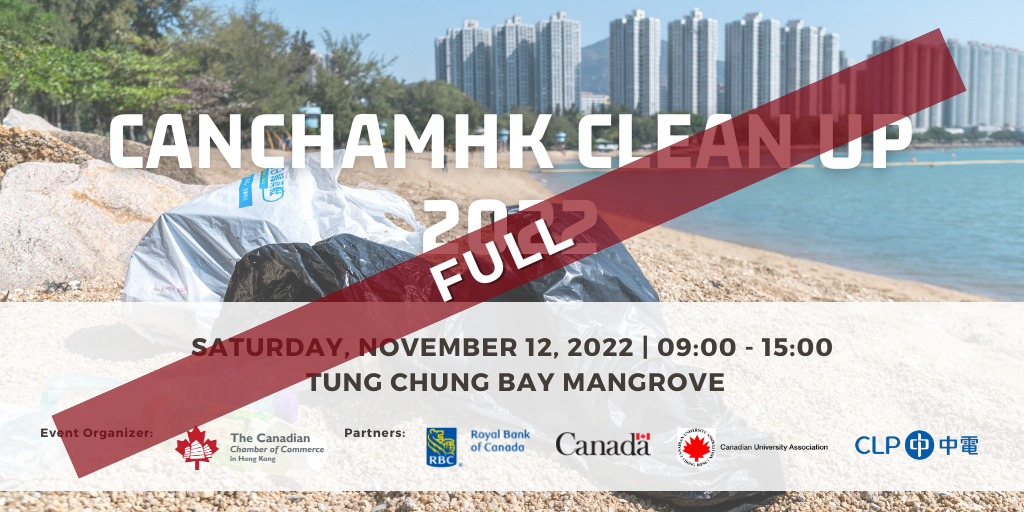 We're organizing a CanChamHK Clean Up in November 2022. In coordination with our Sustainable Development Committee, we would like our event to be mindful and have minimal impact on our environment. Join us in our efforts to conserve the environment and give back to our community by participating in this clean up.
Limited spaces available! Registration on a first-come-first-serve basis.
DETAILS
Central Gathering Point: Central General Post Office
Cleanup Point: Tung Chung Bay Mangrove
*Transportation and lunch will be provided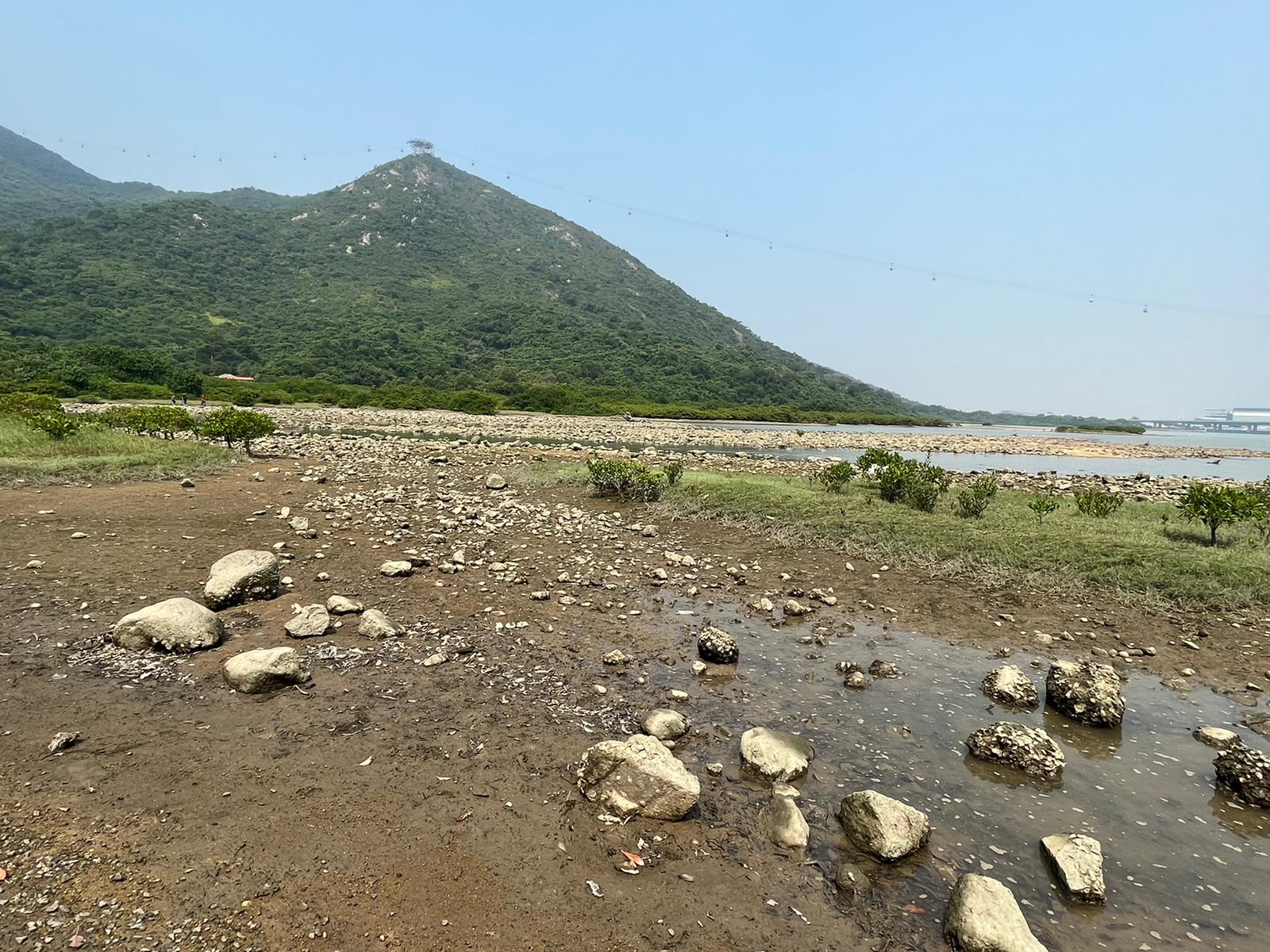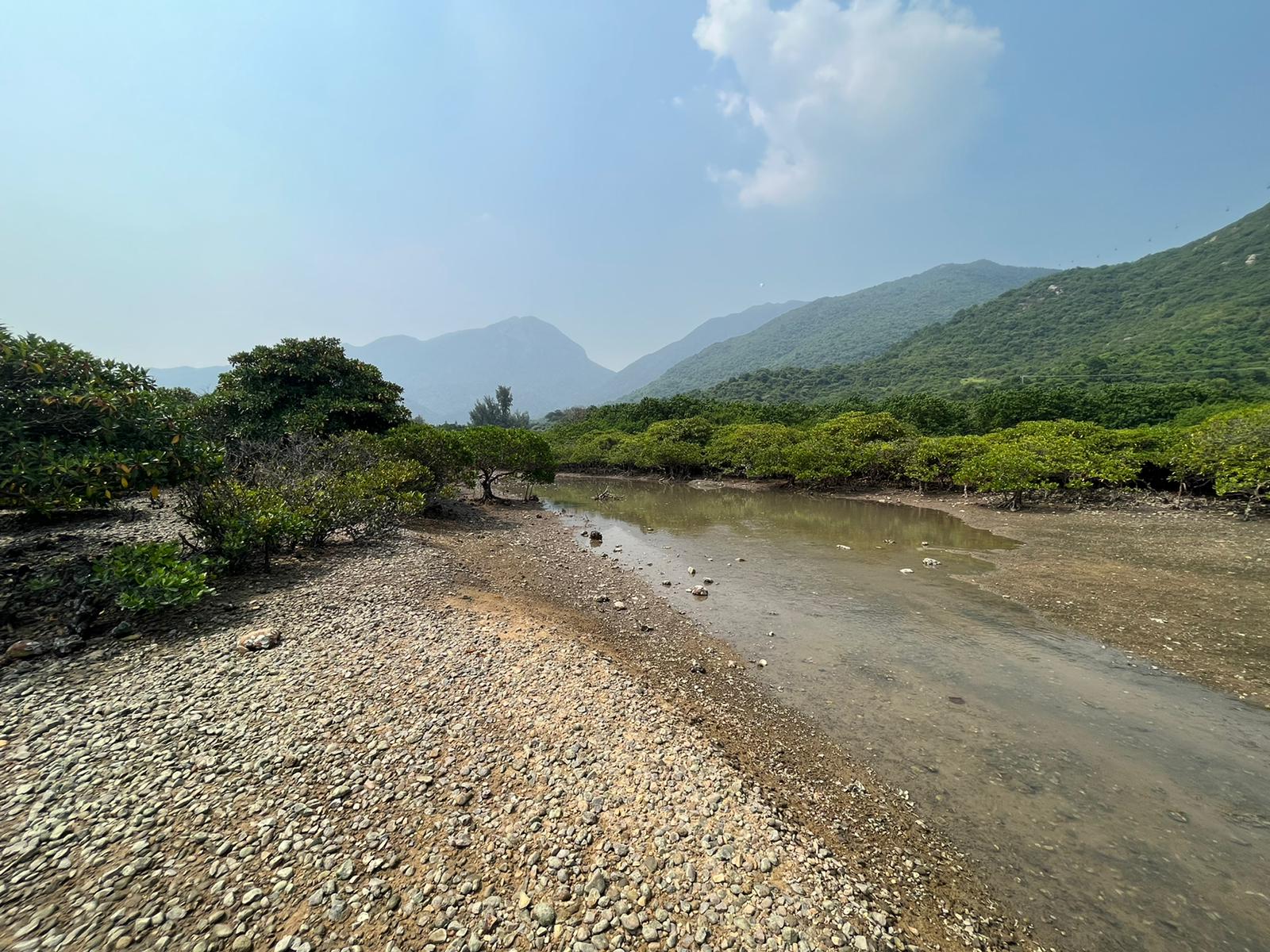 AGE REQUIREMENT
- Above 5 years old
- Adult supervision is required for participants 16 years old or below
DRESS CODE
- Show your Canadian spirit by wearing red and white
- Suitable footwear (e.g. boots that you don't mind getting muddy)
PLEASE BRING
- Sunscreen
- Hat
- Bug spray
- Your own pen for data sheets
- Reusable water bottle
- Towel
- Change of Shoes and Socks
- Picnic Mat for Lunch
Event Organizer
Partners




If you missed last year's CanChamHK Clean Up 2021, you can view the video and photos here: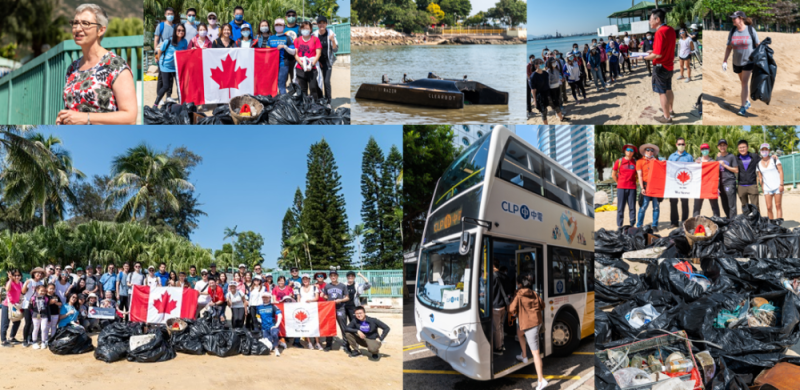 Health & Safety Policy: All participants of the event have to take a Rapid Antigen Test (RAT) on the day of the event and provide proof of a negative test result upon arrival (photo with your initials, testing date and time on the RAT). In addition, please read the terms & conditions below and let us know if you are NOT triple vaccinated. To ensure your comfort, Covid-19 health and safety measures will be in place. No walk-ins will be accepted. Attendees must provide proof of their 3 x vaccination record and use the "LeaveHomeSafe" app at the event. If you have not received at least 3 vaccination doses, please inform us prior to the event, the Secretariat reserves the right to deny admission.
Photography/Filming: By taking part in this event, you grant the Canadian Chamber of Commerce in Hong Kong full rights to use any images resulting from the photography/video filming.
Cancellation Policy: Payment is non-refundable unless the Canadian Chamber of Commerce in Hong Kong cancels the event. If you are unable to attend, cancellations must be received in writing 72 hours prior to the event. No shows will be charged.
View More Events
October 11, 2023, 18:30-20:30
October 17, 2023, 18:30-20:30
October 18, 2023, 18:30-19:30