Canadian Historical Family Hike
February 11, 2023, 09:00-11:15
Wong Nai Chung Gap Trail


Member Price: HKD 100
Non-Member Price: HKD 180
A reminder email with event details will be sent 24 hours prior to the event.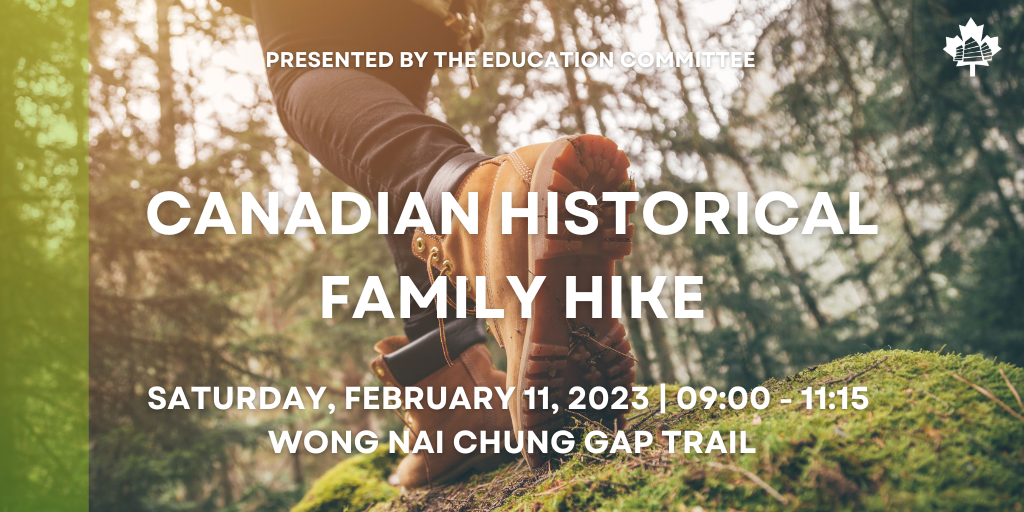 The Education Committee of CanChamHK proudly presents a Family Hike featuring the Canadian Historical Presence in Hong Kong during the War. Join us for a family-friendly hike to learn more about The Battle of Wong Nai Chung Gap, back in 1941 when 1,975 Canadian troops were sent to help garrison the British colony of Hong Kong.
EVENT DETAILS
Gathering Point: Carpark opposite Park View (Google Map: https://goo.gl/maps/hdrBxz8AJ1vKhf8VA)
Route: Wong Nai Chung Gap Trail
Time: 09:00 - 11:15
Difficulty Level: Easy
* Registration starts at 08:45

A LITTLE ABOUT THE TRAIL
Wong Nai Chung Gap not only splits Hong Kong Island in two, but was also the boundary between the two Brigades - east and west - defending the Island. By the end of the war, the defenders and attackers between them had suffered in excess of 1,000 casualties, and as late as 1946 there were letters in the papers demanding that the government 'do something about the skeletons under the bushes'. The loss of the Gap paved the way for Japanese victory.
OUR GUEST EXPERT: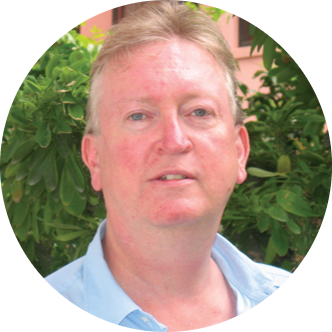 Tony Banham
Tony Banham is a long-term resident of Hong Kong, having arrived in the 1980s. He has been studying the Battle of Hong Kong for well over a decade and has written on the subject, aided in the production of television documentaries, and helped many children of veterans in their research of their fathers' war years.

AGE REQUIREMENT
- No age limit as this is a very easy walk/hike
- Adult supervision is required for participants under 16 years old
- Children under 12 years old can attend free of charge

DRESS CODE
- Suitable footwear

PLEASE BRING
- Sunscreen
- Hat
- Bug spray
- Reusable water bottle and your own water/beverage
- Towel
Participants are welcome to clean up the trail during your hike and bring a small plastic bag, tongs/gloves to collect rubbish along the way!
- a message from the Sustainable Development Committee and Plastic Free Seas
Event Organizer: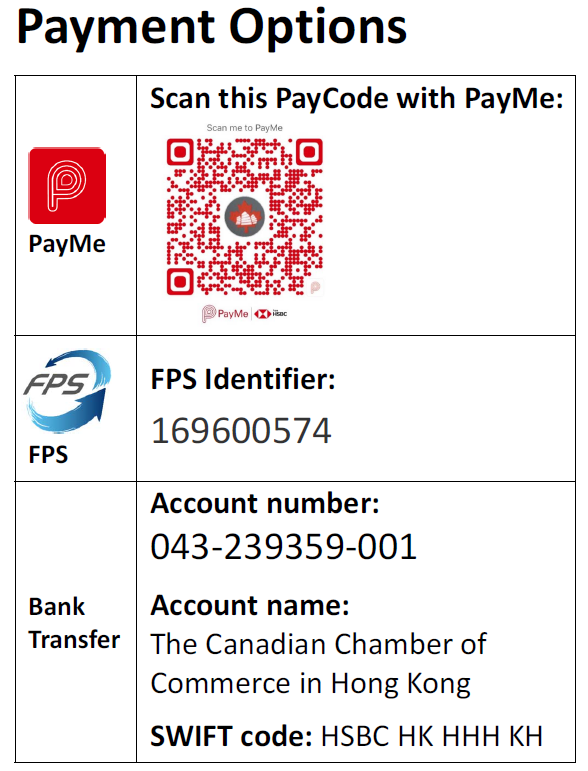 Health & Safety Policy: To ensure your comfort, Covid-19 health and safety measures will be in place. No walk-ins will be accepted. Please have your mask on at all time except eating or drinking.
Photography/Filming: By taking part in this event, you grant the Canadian Chamber of Commerce in Hong Kong full rights to use any images resulting from the photography/video filming.
Disclaimer: By joining this event, all participants are deemed to have agreed to the terms and conditions contained in this disclaimer, and agreed to exonerate the event leaders, the organizers and any other participants in the event from any liabilities, claims, including but not limited to liabilities and claims as a result of any injuries or deaths or damages arising thereof. Volunteers joining the event are at their own choosing and at their own risk.
Cancellation Policy: Payment is non-refundable unless the Canadian Chamber of Commerce in Hong Kong cancels the event. If you are unable to attend, cancellations must be received in writing 72 hours prior to the event. No shows will be charged.
View More Events
February 7, 2023, 08:15-09:30
February 13, 2023, 18:00-19:00