Canadian Women in Business Series: Canadian Women in Fashion and their Environmental Impact
December 6, 2022, 18:30-20:30
17/F, Edinburgh Tower, The Landmark
15 Queen's Road Central, Central

Member Price: HKD 180
Non-Member Price: HKD 250
A reminder email will be sent to all successful registrants at 18:00 on Monday, December 5, 2022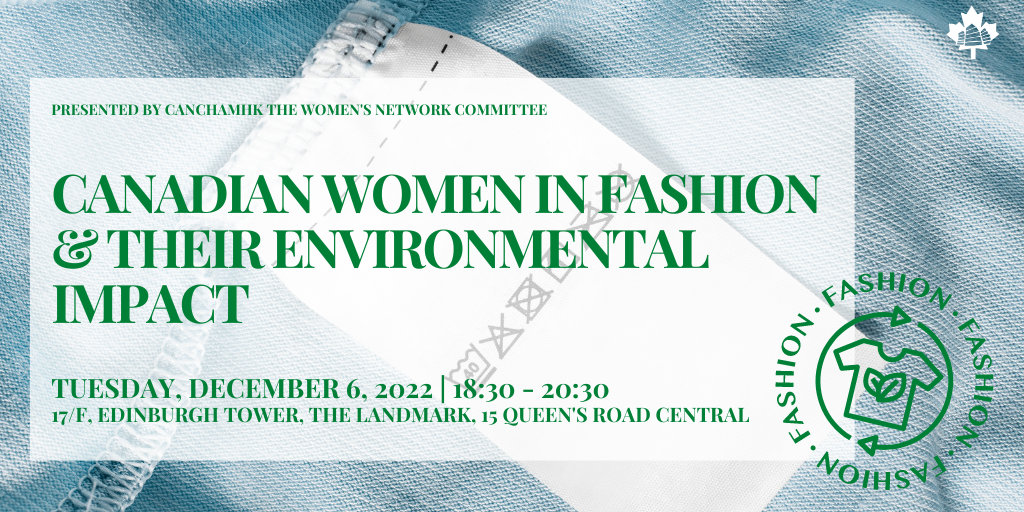 This Panel is part of the Canadian Women in Business Series and will explore the Entrepreneurial journey of the two Sarah's and the mission founding of the NGO Redress currently under Nissa's leadership. We will discuss the impact on the earth of the Fashion/Textile industry which is hard on the environment and the second largest polluter in the world. We will learn about their role in a sustainable fashion community which is seeking to make am impact on the world in innovative ways and with an eco-conscious mindset.
We will also learn about the full fashion cycle of the preloved movement where clothing items are recirculated and their life span extended.
From this panel we will learn how we can be more environmentally aware consumers.
ABOUT THE MODERATOR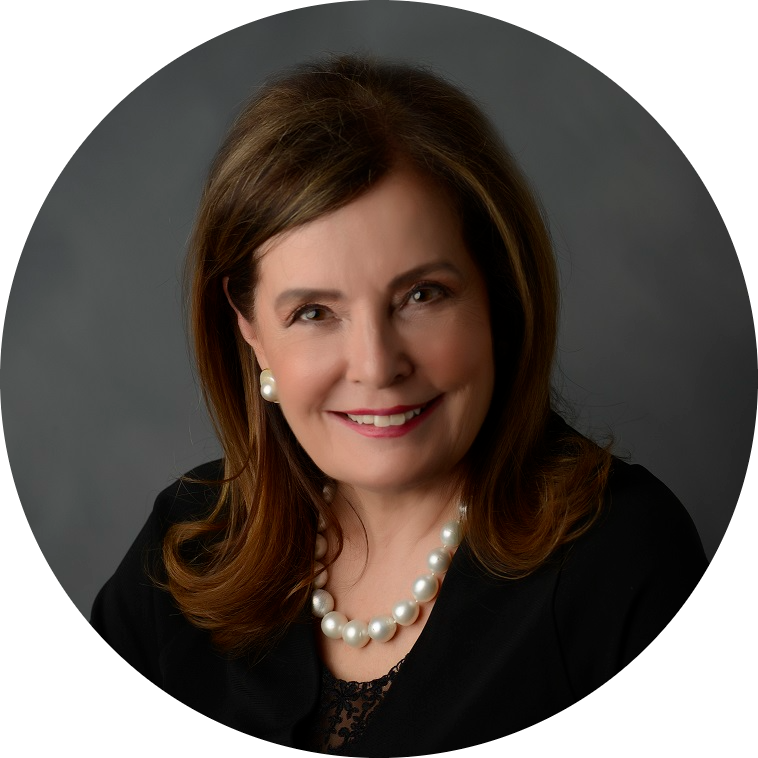 Elizabeth L Thomson
Chairwoman
The Amber Foundation
Elizabeth L Thomson is a Founder and Governor of the Chamber. She is the Chairwoman of The Amber Foundation whose Environmental project is collecting airline kits and hotel toiletries and redistributing to the disadvantaged. EMPOWER by The Amber Foundation is a program for ethnic minority young women in University to increase their visibility to employers ad hence ensure their career success.
After graduating from the McGill Faculty of Law and being called to the Bar in Ontario in the late 70's , Ms Thomson came to Hong Kong for a short vacation but after a meeting at a private party she was hired to handle an international bankruptcy involving the PRC and Taiwan . She then worked for a Private bank as Legal Counsel working in many Asian Countries as well as Australia and Germany where she ran a bank for six months. Elizabeth started ICS TRUST on her dining room table in 1980 and divested her interests in 2012 after assisting hundreds of companies to do business international and especially in the PRC while using Hong Kong as a gateway. The Amber Foundation was set up in 2011 to provide scholarships to young non Chinese women in University in Hong Kong. EMPOWER by The Amber Foundation aims to increase the visibility of these young women to future employers and enhance their career success. The Foundation also has an environmental program to collect airline kits and hotel toiletries to distribute to charity partners and save the items from the landfill. Elizabeth is a Director of the Integrated Brillant Education Limited and Honourary Chairwoman of The Women Entrepreneurs Network. She is a founding director of The Women's Foundation, Teach for Hong Kong and a past Governor of the American Chamber and the Faculty Advisory Board of the McGill Faculty of Law as well as the Asian Advisory Board and was the first International Governor of The Bishop Strachan School, Toronto. She was instrumental in founding the Entrepreneur Committees at both Cancham and Amcham as well as The Women's Network of Cancham. She is a recipient of the Woman Entrepreneur of the year award from the American Chamber.
Elizabeth , "A Lawyer by profession, an Entrepreneur by Choice " is a member of the Law Societies of Ontario, England and Wales and Hong Kong.
From: Canada (Thunder Bay)
ABOUT THE SPEAKERS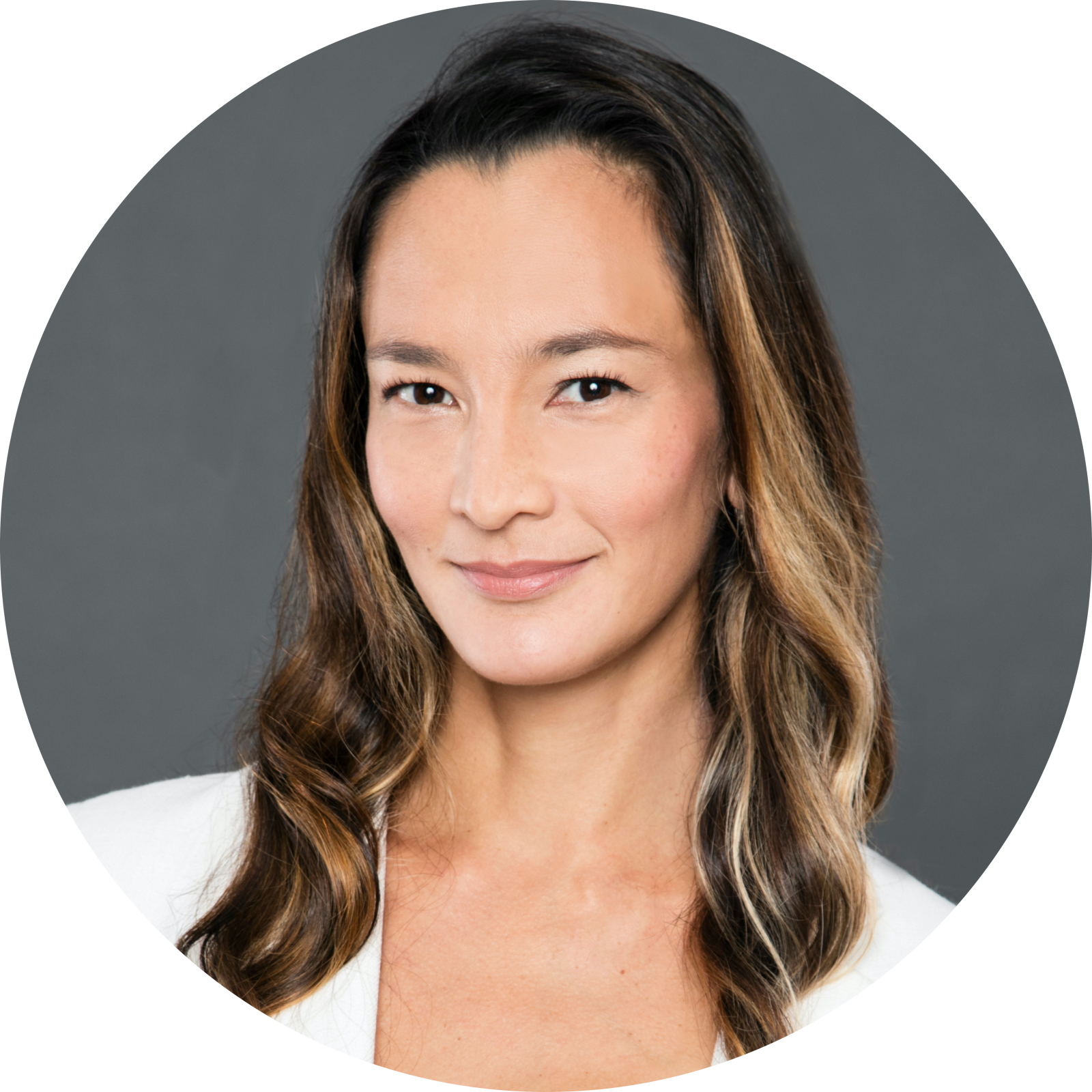 Nissa Cornish
Executive Director
Redress
Nissa Cornish is the Executive Director at Redress, an environmental NGO with the mission to educate and empower the fashion industry and consumers to reduce clothing's negative environmental impact by shifting to circular solutions. Leading the team from Redress' Hong Kong headquarters, Nissa brings over 15 years in environmental nonprofit leadership roles, including previously as Editor in Chief at award-winning sustainable lifestyle magazine Ecozine and Event Director at the Hong Kong Cleanup. Nissa believes in the positive potential of fashion, and that everyone – consumers, brands, policymakers – needs to come to the table if we want to ensure a sustainable future.
From: Canada (Ottawa)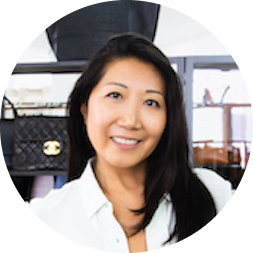 Sarah Fung
Founder
HULA
HULA was founded by Sarah Fung who previously worked at luxury retail store - Lane Crawford in Hong Kong for almost a decade. Prior to that Sarah had her own lingerie and swim label in U.K, selling to high end boutiques worldwide and was a graduate from Central St. Martins college, London.
From: UK (Brighton)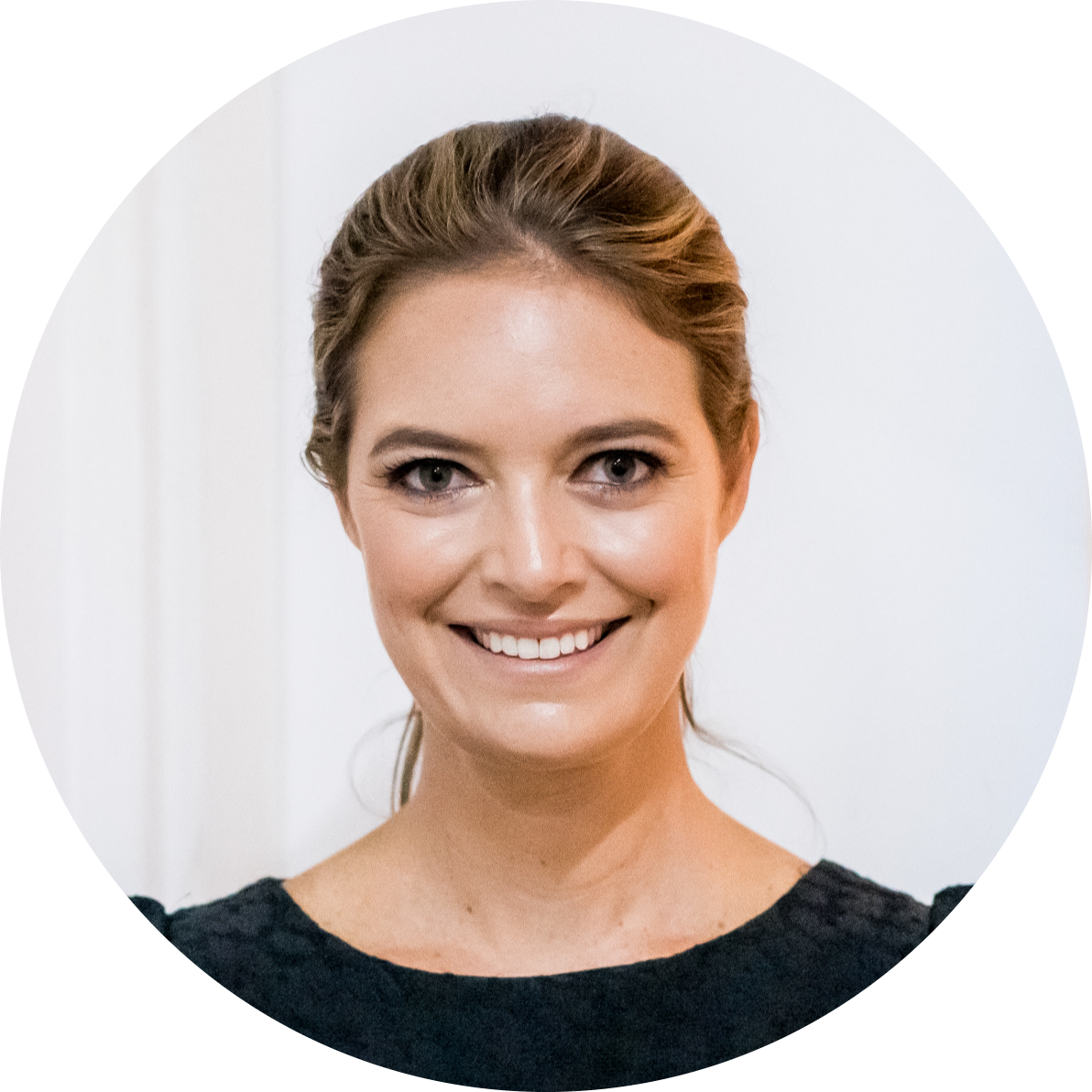 Sarah Garner
Founder
Retykle
Sarah Garner is the Founder of www.retykle.com, Asia's first and leading online platform for buying and selling pre-loved children's & maternity items. Before starting Retykle, Sarah worked with some of the world's best luxury fashion companies including Lane Crawford, LVMH, Richemont & Holt Renfrew. Retykle is an innovative circular retail model which benefits the lives of parents, the community and the environment by temporary use items in circulation.
From: Canada (Toronto)
Event Organizer
Health & Safety Policy: All participants of the event have to take a Rapid Antigen Test (RAT) on the day of the event and provide proof of a negative test result upon arrival (photo with your initials, testing date and time on the RAT). In addition, please read the terms & conditions below and let us know if you are NOT triple vaccinated. To ensure your comfort, Covid-19 health and safety measures will be in place. No walk-ins will be accepted. Attendees must provide proof of their 3 x vaccination record and use the "LeaveHomeSafe" app at the event. If you have not received at least 3 vaccination doses, please inform us prior to the event, the Secretariat reserves the right to deny admission.
Photography/Filming: By taking part in this event, you grant the Canadian Chamber of Commerce in Hong Kong full rights to use any images resulting from the photography/video filming.

Attendance List/Marketing: By registering for this event, you consent to have your name and organization added to the list of registrants which will be shared amongst attendees prior to the event. Post event, a list with email contacts will be shared in order for you to further connect. If you would like to OPT OUT of this list, please email eventsmembership@cancham.org

Cancellation Policy: Payment is non-refundable unless the Canadian Chamber of Commerce in Hong Kong cancels the event. If you are unable to attend, cancellations must be received in writing 72 hours prior to the event. No shows will be charged.
View More Events
November 30, 2022, 14:00-18:00
December 7, 2022, 09:00-10:00