BritCham Hong Kong Summit 2022 [Wednesday - Thursday, October 12-13, 2022]
October 12, 2022, -
Member Price: HKD 600
Non-Member Price: HKD 900

ABOUT THE EVENT
As a supporting organization, we would like to invite you to BritCham's Hong Kong Summit 2022
THE NEXT 25 YEARS AND BEYOND

Explore the opportunities ahead for Hong Kong as a catalyst for international business growth in the region.
As the Hong Kong SAR marks its 25th Anniversary, BritCham is pleased to announce its upcoming Summit in October which will take a forward-looking perspective on the opportunities and challenges ahead for our vibrant and entrepreneurial community.

The BritCham Hong Kong Summit will be one of the largest and most important events for the international business community in Hong Kong, bringing together senior leaders from all sectors. Held over two days from Wednesday 12 to Thursday 13 October 2022 we invite you to save the date. Hear expert opinions and gain valuable insights from a diverse range of Government officials, industry leaders and practitioners on the next 25 years for Hong Kong, and beyond.

The Summit agenda will include an update on the latest developments with the GBA, together with an exploration of the ASEAN opportunities and the role that Hong Kong will play. Innovation and Technology will be an integral part of this journey. A panel of experts will dissect the necessary developments that are needed to stay ahead of the curve and support the positioning of Hong Kong as a centre for Innovation and Technology. The Summit will also address Hong Kong's response to climate change and the increasing war on talent.

The speakers will be invited to share their feedback on these topics, the specific opportunities they could generate, and what we can do as a business community to further the success of Hong Kong as a catalyst for international business growth in the region. The format will allow attendees to dive deeper into key issues and sectors.
Click here to see the agenda, list of speakers and the breakout sessions you will have access to.
Members of the Canadian Chamber of Commerce in Hong Kong can register to the event at Members' rate using the PromoCode: HK2022CAN
Event Organizer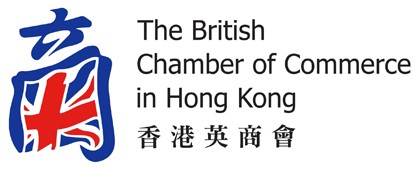 Supporting Organisation
Cancellation Policy: Payment is non-refundable unless the Canadian Chamber of Commerce in Hong Kong cancels the event. If you are unable to attend, cancellations must be received in writing 72 hours prior to the event. No shows will be charged. Please note that places are limited and will be allocated on a first-come-first-served basis.
View More Events
October 11, 2023, 18:30-20:30
October 17, 2023, 18:30-20:30
October 18, 2023, 18:30-19:30