CanChamHK Clean Up 2021
November 13, 2021, 09:00-15:00
Meet at Central General Post Office
Cleanup Point: TBC

Member Price: Free
Non-Member Price: Free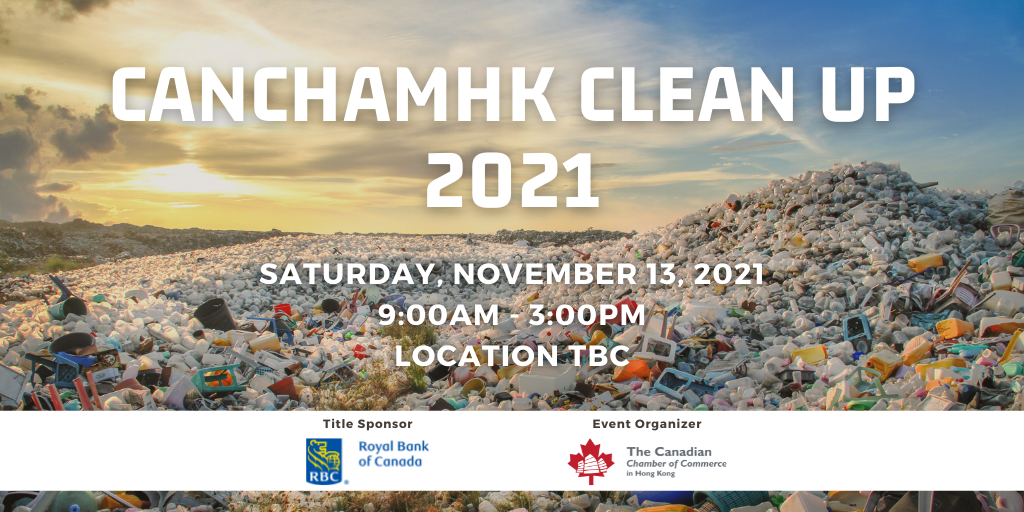 Building on the momentum of International Coastal Clean Up Day, we're organizing a CanChamHK Clean Up on November 13, 2021. In coordination with our Sustainable Development Committee, we would like our event to be mindful and have minimal impact on our environment. Join us in our efforts to conserve the environment and give back to our community by participating in this clean up. The clean up point will be confirmed shortly - stay tuned for more details!
DETAILS
Gathering Point: Central General Post Office
Cleanup Point: TBC
*Transportation and a vegetarian lunch will be provided

AGE REQUIREMENT
- Above 5 years old
- Adult supervision is required for participants 16 years old or below

DRESS CODE
- Show your Canadian spirit by wearing red and white
- Bring hats, wear closed-toe shoes, etc.
- High heels or flip flops are NOT recommended

PLEASE BRING
- Sunscreen
- Bug spray
- Your own H2O ideally in a reusable water bottle
Title Sponsor



Supporting Organization



Event Organizer


Event Co-Organizer



Community Partner

Health & Safety Policy: To ensure your comfort, Covid-19 health and safety measures will be in place.
Photography/Filming: By taking part in this event, you grant the Canadian Chamber of Commerce in Hong Kong full rights to use any images resulting from the photography/video filming.
View More Events
October 26, 2021, 08:00-09:00
October 28, 2021, 19:00-20:00
November 2, 2021, 13:15-14:00